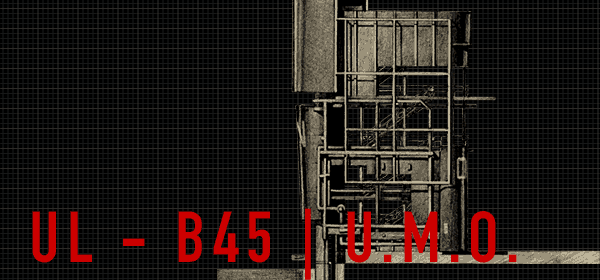 UL-B45 | UNIT MULTIPLE OCCUPANCY
The City of New York and the Office of the Mayor gave simultaneous press conferences to announce a new project for housing the city's homeless population. This project was promoted by a group, Right to Live on the Street (RLOS), composed of diehard street life advocates and 3,000 other homeless people living in the metropolitan tri-state area. For this group, the announcement was a landmark victory.
RLOS advocates the street as a free space that, in contrast to commercially designated spaces and institutions, does not segregate or discriminate against its occupants. According to RLOS, the street should neither dictate to, nor intimidate those who participante in its life. It is the place where information and interaction must be kept free. Since the complexity of metropolitan experience is most alive on the street, RLOS has been lobbying for federal and state funding to preserve and expand pedestrian space, as well as to construct habitable street structures and provide other street amenities such as water fountains, public baths and toilets.
UL-B45 is an Urban Street Apparatus that houses up to 10 individuals who wish to live on the street. Built on an oddly shaped vacant lot at the busy intersection of Broadway and Houston Street—just above the Broadway-Lafayette station (B, D, F, Q, and 6 trains)—UL-B45 is a 5-story, steel platform structure that provides approximately 2,000 sq.-ft. of living and work space for the homeless.
An essential feature of UL-B45 is the incinerator, which burns 2 tons of trash each day to create 35,000 BTUs of energy. A portion of this energy is transferred to a turbine to generate electricity and provide hot water and steam for the residents. The outer curtain wall provides a panel, 20 ft. x 15 ft., that residents can use as a banner to position any kind of message or propaganda.